Now that we've all banished our once beloved Euro 2016 jerseys to the nether regions of the closet, it's time to look forward to the Premiership and numerous other leagues across Europe kicking off in August. Because we football fans are a surprisingly fashion-conscious lot, it's always fun to keep an eye out for the season's new kits as they are trickled out in the run up to the big kick off.
So, without further ado, here are the latest fashion trends for the new season… the football season!
Purple Reign in Spain
The designers of La Liga's football kits must have been fairly upset when the artist formerly known as Prince passed away in April, so seem to have decided that Spain's two biggest clubs, Barcelona and Real Madrid, should pay tribute to his hit song 'Purple Rain' with their new away kits. Obviously, as the above sub-heading proves, the pun-alicious headlines for when one of these teams lifts a trophy whilst clad in purple pretty much write themselves!
While Madrid have form, having had a purple away jersey before, Barcelona's decision to move away from the usual yellow and red away strip has caused some controversy. As yellow and red are the traditional Catalan colours, some of the Barca fans are a tad upset with the change, promising to boycott the new away jersey. Barcelona officials insist that the purple is simply a melding of the red and blue of their home jersey, but fans remain unconvinced. More than likely, Barca heard that Madrid were making a purple one so they decided to make one themselves in order to piss on their parade.

Liverpool and Celtic, Back in Black
For reasons that we can't fully peg down, everybody loves a good black away jersey even though it attracts the sun and negatively affects your team's on-field performance. Still though, if you're gonna lose, you might as well lose in style!
Liverpool are getting their excuse for another disappointing league campaign in nice and early this season. I can hear it now, "It was the sun's fault we lost, not that our eccentric manager decided to play a centre back at full forward and leave an inexperienced youth academy prospect in charge of our defence!"
All jokes aside, credit where credit is due, the new Liverpool away shirt looks absolutely class. The sinister thin red stripes coming in from the side make it look like something the bad guys from a weird dystopian sci-fi movie would wear. "Struggle all you want, you will never defeat the awesome might of Standard Chartered Empire!"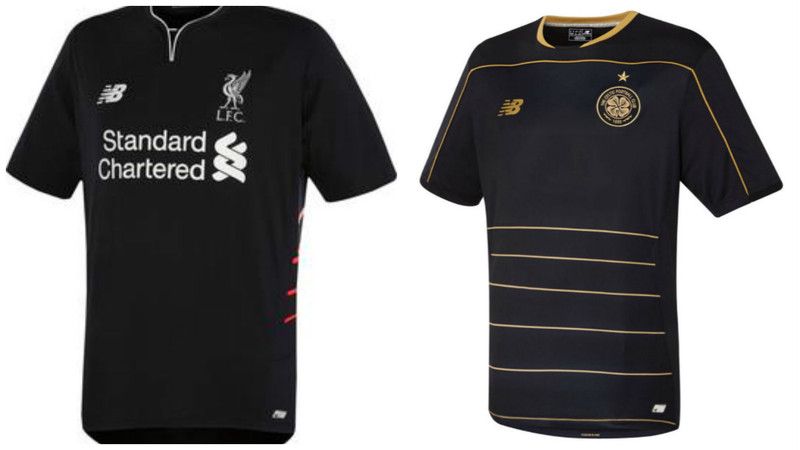 Speaking of evil empires, when did Glasgow Celtic become the bad guys? After establishing a monopoly over the Scottish Premier League in recent years, it's gotten to the point where everyone, even God-fearing Catholics, wants to see Rangers, AKA the Scottish Rebel Alliance, knock Celtic off their bloody pedestal and give them some decent competition for a change.
The new Celtic jersey is black (because they're an evil empire now) with gold trim (signifying how they have gotten accustomed to winning all the time). It offers fans a neat alternative to the iconic green and white hoops, perfect for those away days when you find yourself being beaten by a Gibraltan minnow…

Dortmund and Arsenal, Angry Wasps!
In nature, yellow and black colouration is a universal symbol which informs enemies to give you a wide berth. With that in mind, Dortmund and Arsenal's natural enemies must be league title trophies…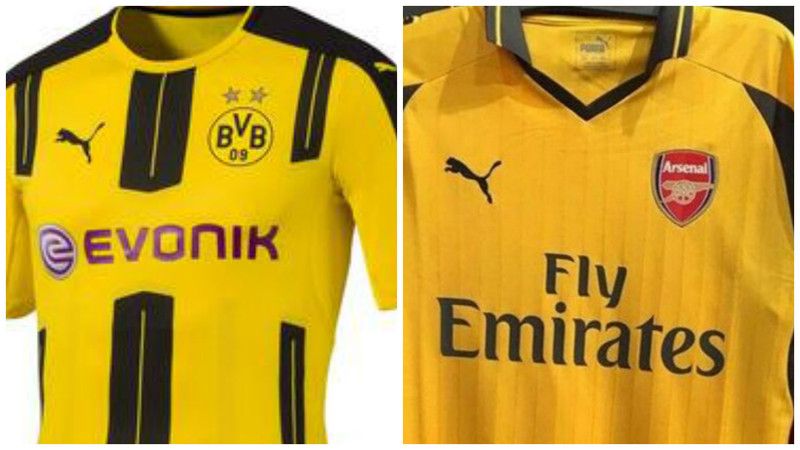 Virgin Territory for the Southampton Lonely Hearts Club…
Of all the new footy shirts for the 2016/17 season, the Southampton home jersey must be the most embarrassing of the lot.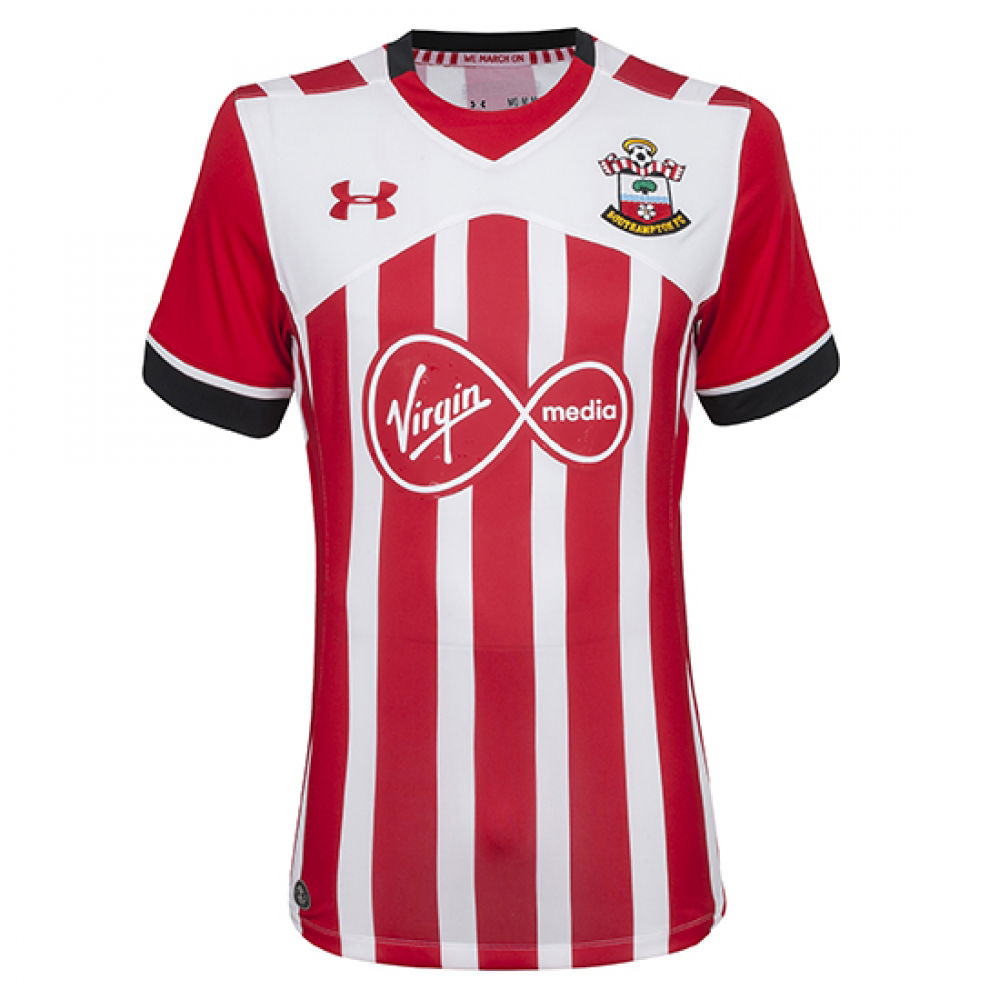 Inform the world that you can't get laid by wearing a shirt with the word 'Virgin' plastered across it. It's made by Under Armour, which is ironic because you won't need any additional protection dressed like this!