In this digital business world, we are being slowly pushed towards automation. We already have robots that build cars, and we all know how frustrating it is to talk to a recorded message. We've all had to listen to that digitally created voice that says "For technical support, please press 2", and sometimes, if we're lucky, we end up talking to another human being. With e-commerce currently taking over the world, the need for a personal response is evident. People are people, and they like talking to other people. With this in mind, every business should try to ensure that any potential customer is only a few seconds away from direct human contact.
Modern Call Handling Services
There are hi-tech companies that specialise in a range of business communication services, such as http://www.message-direct.co.uk/ who provide call answering services, along with a virtual receptionist service. This is ideal for any business that appreciates the value of human contact, and by hiring the professionals, you are covered on a number of platforms. You may have a seasonal business, and require call handling for a short period of time, in which case, a call handling service would simply take up the excess, until such time as the traffic returns to normal.
Instant Response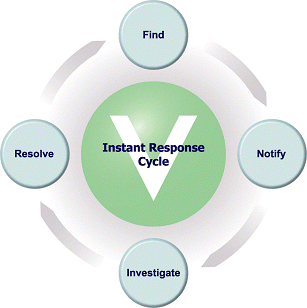 With the Internet as the new commercial highway, business is conducted round the clock, which means a customer could have a query at any time of day or night. Global commerce has taken away the time difference, with instant, real-time dialogue becoming the norm. The modern customer has a wide range of ordering avenues at their disposal, and with mobile accessibility, a consumer can order from their smartphone. This means the consumer demands instant response to any enquiries, and by outsourcing this to an experienced call handling company, you always retain the edge with customer response times. Not only that, the customer is never more than a few seconds away from talking to a professional receptionist, who is fully briefed regarding your business, and will expertly forward the caller to the right person.
Improve Customer Retention
A satisfied customer is a repeat customer, and by ensuring that the buying experience was a positive one, the chances are they will return. Many businesses make the mistake of becoming so focused on internal matters, they fail to provide adequate services to their customers on a range of platforms, and this will affect the business in a negative way. Click here for more information about the importance of personal communication in a business environment.
Courtesy and Efficiency
These two are the ideal combination when dealing with customers, and a professional call handling service would have the top receptionists, trained to provide the best service for all their clients. Fully orientated to the client's business, when an operator answers a call on your behalf, they are fully informed and will always maintain a high professional standard. People like it when they are shown courtesy and respect, and this sticks in a person's mind, making them more likely to use the service again.
The personal touch will always remain a vital component of doing business, and if you want your company to get ahead in the race, use the services of a call handling business.