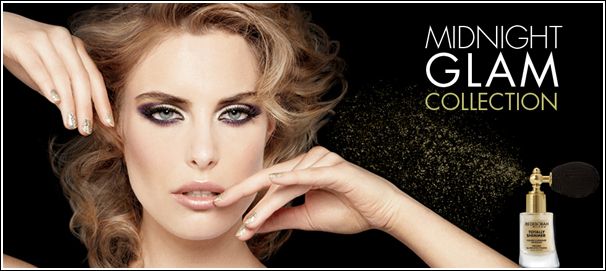 Deborah Milano Midnight Glam Collection is already available in Croatian dm drugstores. It contains few products and probably the most interesting one is this illuminating powder which comes in a lovely retro design bottle. I think I'll get at least one shade (it comes in gold and silver shade) because I love such products! Not that I actually need it but still 😀
Other products which can be found here are: Euphoric Shine Lip gloss in shade 10, Extra Metal Eye pencils in 2 shades, Pret A Porter Top Coats in shades 72 and 73 and Eye Design Quads in two shades.
Extra Metal Eye pencil, shades Metal Silver and Metal Gold
My favorite product from this collection are these Extra Metal Eye pencils which look stunning! I really hope they will launch some other shades as well since I fell in love with these two! Their formula is amazing, soft and yet firm, they're highly pigmented and they have this great metallic effect!
Pret A Porter Top Coat, shades 72 Sparkle Silver and 73 So Jewels
This collection includes two awesome top coats from their Pret A Porter nail polish range. One is silver and the other one is gold. I'm into So Jewels (golden shade) and I plan to use it tonight, after I'm done with this post!
Tried to swatch them the best I could but I will take some photos on my nails, tomorrow if possible 🙂
Euphoric Shine Lip Gloss, shade 10
This shade looks a bit scary in the tube but it isn't scary at all. It's quite light and it doesn't give you full coverage so I think it would be better with a lipstick as a base.
I've reviewed Euphoric Shine lip glosses and I'm telling you again – these are my favorite lip glosses! They have excellent brush, lovely scent, do last for a while and have lovely shades. So, be sure to check these out!