Looking good on the web is important as it creates a positive impression. A website that is clean, simple and functional directs visitor's attention and avoids the confusion of navigating endless pages. A simplistic and uncluttered approach to web design not only gives it a sleek look but also ensures greater accessibility.
Listed below are some of the best web designs you will find on the web. These designs have important elements that make it stand out:
HTMLPanda: PSD To HTML Company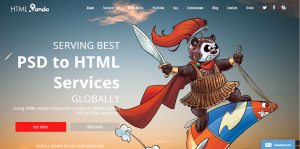 HTMLPanda truly defines perfection into its design and layout. There is nothing like text clutter or graphic cramping that you will get here. By making use of space and proper margins, the website design looks clean, consistent, balanced and is significantly easier for visitors to digest.
Mouse to Minx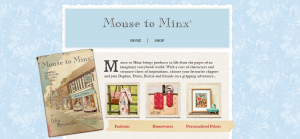 Giving a personalized feel, the design features lovely hand-crafted elements that give it a friendly and feminine vibe. The design is pretty straightforward. The color choices are attractive enough to make it stand out.
Philip House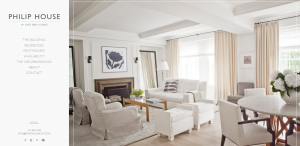 If you want to explore how effective the use of white space can look in website design, Philip house is the best example to view. The website encourages visitor's view with the design that is elegant, sophisticated and guides user attention to certain elements.
The design delivers better result by keeping the look simple and keeping the navigation smooth.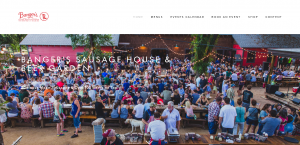 The design of the website is actually appealing. The logo of the website is so damn unique and perfect in all ways. Other than this, fixed navigation and hover effect make it both simple and effective. With a perfect blend of amazing visual identity and graphics, the website delivers outstanding performance.
Citrusbyte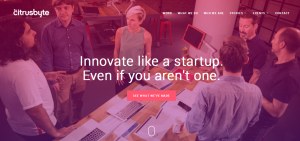 A well-structured and clean grid layout is adopted in designing. Right from top to bottom, a hierarchy is established that brings in harmony and consistency altogether. It will hardly take a few minutes to scroll the entire website as the design is easily understood and readable.
Simply fine design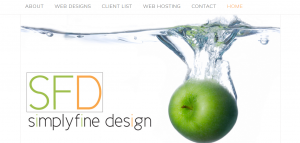 The concept with which the website is designed keeps it simple. The design of the website is deserted and uncrowded. Keeping the overall content of website short and crisp, the designers have tried to make it attractive at the first look and functional at the other.
Caava Design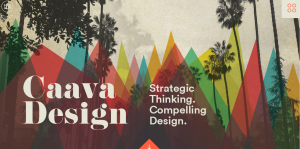 Caava Design incorporates a strong element of interactivity in its design flow and layout. The design pictures concept, ideas and emotions that have been translated to offer a captivating visual experience.
SilkTricky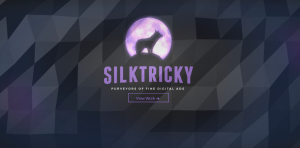 This website features an exemplary grid layout design that defines proportion, print, size and shape of a layout in a detailed manner. The content is presented in an easy-to-understand manner. The design keeps alignment ordered while the page design neat and clean.
Orange Sprocket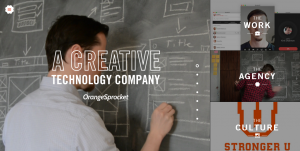 The design makes its presence through the use of colors that stand out and grab the attention of user. The color combination is fun, creative and vibrant.
Mashable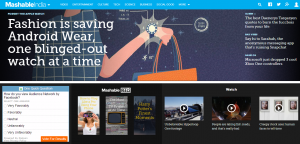 The design features smooth moving navigation that makes user experience enhanced. There are multiple social sharing buttons which make content sharing easy and quick.
Ending notes:
The above are some great examples of a clean website design that enhances not only maximum readability but also content legibility and draws reader's attention.
With evolving designs in trend, it becomes important to impress and attract audiences so as to acquire a huge consumer base. So, follow these design trends to give your business a revamped look.
Author-Bio:
Bryan Lazaris is an expert web designer at HireWebDeveloper. He is well-known for offering custom web designing services to clients globally. Owing to a huge skill set and proficiency in the related domain, he has achieved desirable results till now. This blog is one amongst his well-researched write-ups.